The 10 Best Girl Power Movies of All Time
We are already so excited for the release of Wonder Woman next summer. The movie will be the first time we learn about Wonder Woman's origin story. FINALLY a recent super-hero movie with a heroine protagonist! Because we are super excited about the film, and because hint has its very own girl-boss, Kara Goldin, we put together a list of all-favorite girl-power, girl-boss movies! Who runs the world?!
ERIN BROCKOVICH
Erin Brockovich is a true story based on its namesake, single mom Erin Brockovich. After finding out citizens of a town neighboring a PG & E plant have been diagnosed with cancer, Erin Brockovich single-handedly takes down the corporation in a class-action lawsuit. If there's a woman who can do it all, it's Erin! Girl power!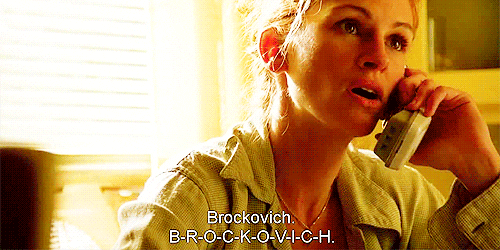 THE HELP
During the Civil Rights era in the Deep South, White writer Eugenia Phelan challenges the status-quo and writes an expose about the African-American maids in her town of Jackson, Mississippi, exposing the maltreatment they must endure daily. Eugenia ignores the lifepath her family would like her to take, that of a home-maker, and instead fights sexism and racism, that's definitely #girlboss material!
BEND IT LIKE BECKHAM
In Bend it Like Beckham, Jess Bhamra's biggest dream is to play soccer, but her parents strictly forbid it. She's the daughter of a strict, traditional Indian couple who believes the sport is "un-ladylike." She doesn't let that stop her, and becomes a semi-pro – what does "ladylike" mean anyway?!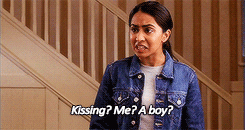 A LEAGUE OF THEIR OWN
A League of their Own tells the true story of the first All-American Girls Professional Baseball league. The story of an all-female sports league has #girlpower written all over it.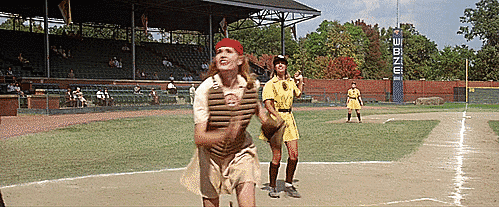 MULAN
Mulan may be a cartoon, but that doesn't mean she's any less of a girl boss! Based on the Chinese legend of Fa Mulan, Mulan is the story of a young girl who lives in a patriarchal regime and directly challenges it by impersonating a man in order to serve in the fight against the Hun invasion.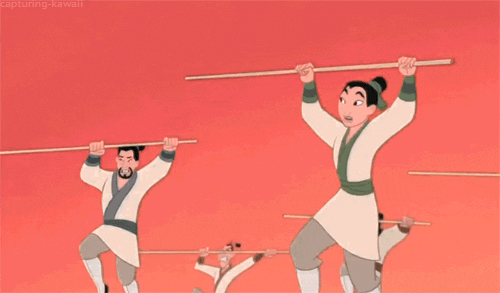 SILENCE OF THE LAMBS
In Silence of the Lambs, Jodie Foster plays Clarice Starling, the top student at a FBI training academy. Clarice is woman FBI agent on the case to help victimized woman – Silence of the Lambs features a female protagonist AND calls for a stop to crimes against woman, definitely earning it a spot on this list!
LITTLE WOMEN
"Women" is the title, that already almost screams girl power! 😉 Title aside, the movie is a timeless tale about female relationships and growing pains, as seen through the lives of the March sisters and their mother.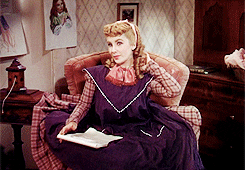 LEGALLY BLONDE
This may be a sillier addition than those previously mentioned, but if there is anyone who can defy feminine stereotypes it's Elle Woods! As she would say, "What, like it's hard?"
LITTLE MISS SUNSHINE
The film has a National Lampoon's Vacation vibe as it is the story of a hilarious and dysfunctional family. However, Little Miss Sunshine is also the story of a little girl who stops at nothing to follow her dreams–even when she is continually told that she will fail. THAT sort of perseverance definitely is indicative of some strong #girlpower.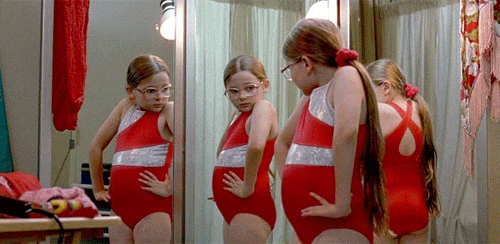 CHARLIE'S ANGELS
Charlie's Angels is the story of an all-girl, butt-kicking squad. This was one of the first times women were the center of a big-budget, special-effect and stunt drive, which really cinches its place on the list! Like the film's tagline says, action really doesn't get any hotter than this.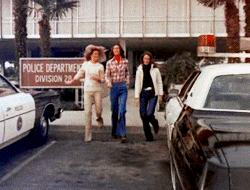 https://www.thequench.com/wp-content/uploads/2016/01/Girl-Power-Featured-Photo.png
441
700
hint water
https://www.thequench.com/wp-content/uploads/2018/10/the-quench.png
hint water
2016-01-23 01:57:32
2018-05-01 10:29:58
The 10 Best Girl Power Movies of All Time